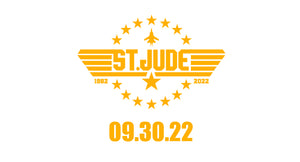 JOG-A-THON
The Jaguar Jog-A-Thon is here!
Our goal this year is to raise $40,000!

Each student is being asked to raise over $100!

View Parent Information Here


THE NEW FUNDRAISING HUB!
Or use this pledge form: VIEW HERE


JOG-A-THON
SCHEDULE

5th-8th Grade
8:30am -Warm Up
8:45am-9:15am Run

K-4th Grade
10:00am- Warm Up
10:15am-10:45am Run

Teacher/Alumni Volleyball Game
11:00am

Kids Raffle Drawing and Lap Winner Awards
11:15am-11:45am
Parish Hall
Attire
Free dress! Please wear your Team Jaguar Jog-A-Thon t-shirt and don't forget your fastest pair of tennis shoes! Perhaps some aviator
sunglasses too!